AGMAR is a leatherwork shop that has been on the market since the nineties. From the beginning of its operations, AGMAR has been focusing on the quality of its products and adapting to the needs of the client. We are a family company that, thanks to many years of experience, is able to take care of customer needs and create products that meet customer requirements.
We manufacture various types of bags (sports, tourist, travel), covers, backpacks, conference folders, first aid kits, bags for shopping and transport trolleys, so-called sachets. "Kidneys" and beauticians. We also make felt products and various types of technical sewing services (e.g. brushcutter braces, repair belts, etc.). We also manufacture products for advertising purposes, e.g. lanyards, advertising bags. At the customer's request, we are able to make a logo by embroidery or screen printing.
The materials we sew are of high quality – they are impregnated materials such as codura, leathercraft, etc.
We are graduates of the leatherwork processing school. The experience gained in reputable companies and artistic handicrafts cooperatives (among others " ART-Skór ", " Majestic ") allows us to produce our products with care and diligence.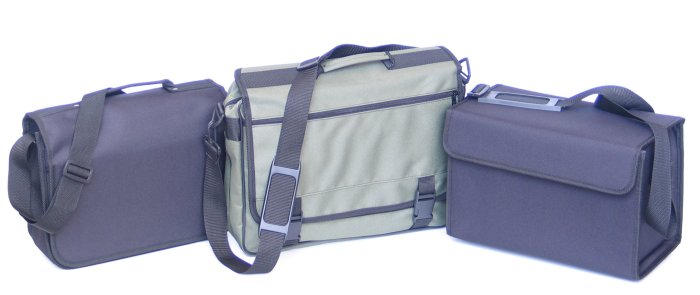 Our factory made leather goods products, among others for:
Bristol - Myers Squibb Polska Sp. z o.o.
Telekomunikacja Polska S.A.
Thank you for your interest!
If you have any questions, please contact us.